Today we are going to go over one of THE MOST useful oils that comes in the Young Living Premium Starter Kit! None other than 100% Pure Therapeutic-Grade Lemon Essential Oil. This might sound odd, but wait until you hear what can be done with this magical oil.
Seriously, there are so many uses for this little bottle of magic that the list just goes on and on—from eliminating odors and infusing your whole home with a clean fresh smell to using it for skin and hair!
It is cold-pressed from the rinds of lemons, which gives it the aroma and all the brightness of a fresh lemon. But it benefits your skin and hair as much as your environment.
Grab yourself a piece of paper because I'm pretty sure you will want to take a note or two…
---
The Many AMAZING Uses of
Lemon Essential Oil
Try diffusing lemon. Not only does it infuse your whole home with a clean, lemon-drop scent, but it will eliminate other odors at the same time.
Add a drop to evening moisturizer to reduce the appearances of blemishes. This is a great use for teenagers!
Add a few drops to your conditioner for an aromatic treat that smooths and shines the look of your hair.
Just a few drops of lemon oil will remove the sticky residue left behind from bottle labels and almost any sticky residue.
Diffuse a few drops each morning for an energizing start to the day.
Use a few drops for a DIY lemon-sugar scrub for a yummy-smelling at-home spa treatment.
Rub on your heels to get your feet ready for sandal season.
Crayon wall artist in your family? A few drops of lemon oil on a paper towel works magic to remove crayon from walls.
Forgot a load of laundry overnight? Just add a few drops to the wash cycle and your clothes will smell fresh and clean without using more detergent.
Degrease your pots, pans, and sink by adding a few drops to your dish water.
Add to your dishwasher rinse cycle for a spotless shine on your dishes.
Stinky dish rags? Try soaking them in vinegar and lemon oil overnight then wash them as normal.
Freshen up your garbage disposal by running a few drops mixed with baking soda through it.
Add a few drops on a cotton ball and put in your vacuum cleaner, trash can or diaper pail to help eliminate odors.
Add a few drops to the baking soda in your refrigerator to soak up the stink.
Add a few drops to a cotton ball and store inside stinky shoes to eat odors.
Remove hardened candle wax from hard surfaces and glass with a few drops of lemon oil.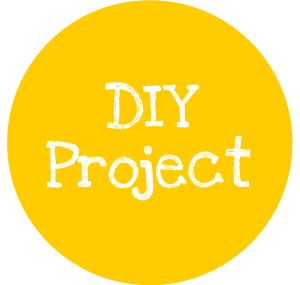 A DIY clean hair rinse = 1 cup water + 2 tablespoons apple cider vinegar + 3 drops lemon oil.
For an energizing bath, mix a few drops lemon oil with a cup of Epsom salts.
Rub on your dry elbows to get ready for summertime.
Add a few drops to a clothespin and pin it to your car air vent for an instant (and super cheap!) mini-diffuser.
Bathroom tip: A spray bottle of water with a few drops lemon oil (and Purification) will eliminate odors discreetly.
Lemon oil + vinegar in the shower removes hard water stains and unsightly mildew. Soak shower heads for a sparkling shine.
A few drops of lemon oil easily releases gum from carpet, hair and more. No scissors required.
Garden aphids hate lemon and peppermint oil. A few drops in a spray bottle of water and bye-bye garden pests.
Combine 2-3 drops with water in a spray bottle to help clean surfaces.
Know a mechanic who has dirty hands? Try using lemon oil to clean those hands and nails.
If you get a bit of sap on your fingers from your Christmas tree (or any tree), just try lemon oil on your fingers to remove it.
If you have any real silver lying around, try buffing away a slight tarnish with a bit of lemon oil and a dry cloth.
Try substituting a few drops Lemon Vitality oil in any recipe calling for lemon juice or lemon extract.
Soak cut fruit in a bowl full of water mixed with a few drops Lemon Vitality oil to help maintain freshness.
What a fun hot drink? Try putting a drop of Lemon Vitality oil in a cup of hot water with a drizzle of honey for a soothing tea.
Because some citrus oils like Lemon can cause photosensitivity,
avoid applying to exposed skin before spending time outside.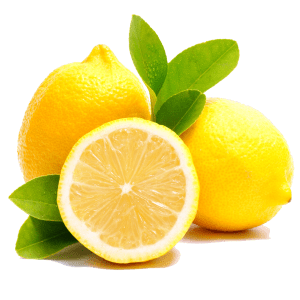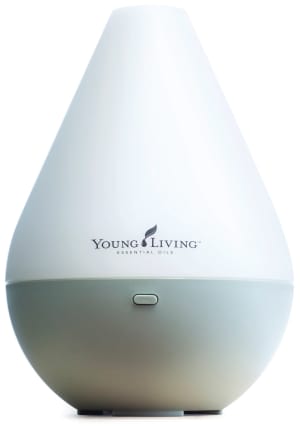 Spring Diffuser Blends
While you're hustling through your cleaning or kicking up your feet in your tidy new space, these springtime diffuser blends are a refreshing way to fill the air, any time of year!
Spring Showers
3 drops Vetiver
3 drops Lemon
Fresh & Clean:
2 drops Lemon
2 drops Lime
1 drop Rosemary
1 drop Lavender
Yes, 100% Pure Therapeutic-Grade Lemon Essential Oil is in the starter kit! This is a must-have oil for all households! Take a look what a fantastic pricing deal you can get with a Starter Kit.

If you'd like to learn more, check out all the starter kits and see all the great oils that are included in them. If you appreciate huge discounts, these are for you!
Disclaimer Notice: This information is intended for educational purposes only, and is not meant to substitute for medical care or to prescribe treatment for any specific health condition.